Phuket Airport to Khao Lak
Phuket Airport to Khao Lak Transfers to all Hotels & Resorts. Khao Lak is a 20 km long strip of coastal resorts in Phang Nga Province on the Andaman Sea beaches of Southern Thailand, about 100 km north of Phuket Town. When the disastrous tsunami of 2004 struck South Asia, the Khao Lak region was the hardest-hit area in Thailand with over 4,000 fatalities, more than 3,000 more who were never accounted for, and thousands who were injured. It has since made an impressive recovery and is once again a popular tourist destination. Unlike Phuket, the many resorts in the Khao Lak area cater mainly to families and those looking for peace, quiet, and nature.
Khao Lak Climate
The climate of the Khao Lak region is under the influence of two monsoon winds of a seasonal nature: a southwest monsoon and a northeast monsoon. The southwest monsoon starts in April when a stream of warm moist air from the Indian Ocean moves inland resulting in significant rain. It peaks in October, Khao Lak's wettest month. Subsequent months, under the influence of prevailing northeast winds, are much drier.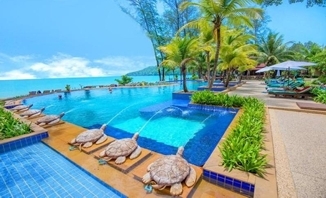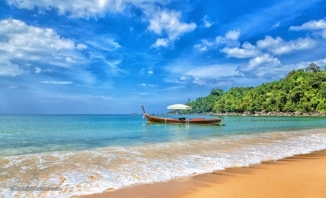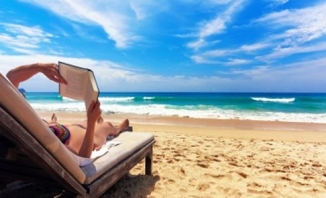 To get to Khao Lak
The easiest way to get to Khao Lak is to fly into either Phuket (the closest alternative) or Krabi and go to Khao Lak from there. Both airports serve international as well as domestic destinations. Use our cheap rates for your Phuket Airport to Khao Lak Transfers.
Hoteltransfer from Phuket Airport to Khao Lak
A private transfer from Phuket Airport to Khao Lak Hotels costs 2,200-2,900 baht. It's about 80 km from Phuket airport. Book your private Hoteltransfer from Phuket Airport to Khao Lak Hotels online and pay upon arrival to the driver. The easiest way to travel to your Hotel or holiday home in a private Van. We will pick you up on time at the airport or hotel and will bring you without stopovers to your Destination. Check our pricelist. If you want read Testimonials from our Customers than check our Testimonials page. Book your travel offers at our site to all major holiday destinations by coach, taxi or private mini buses. You will experience that how much you can save and enjoy your own private transfer.
How to book
We have a fast online booking service with friendliest and dedicated staff to work with us. If you want to reach your holiday destination safely, quickly and without any discomfort very affordably then choose us and you will always be there on time. With most economic price our Phuket Airport to Khao Lak transfer facility is done very effectively. They pick up on time without any stopovers from airport or any hotel at this area.
As soon as you are done with the online process of booking your voucher is emailed to you. We try to organize things in a decent way so that you can enjoy your vacations or stay very calmly and without any tension. Easy booking. Reliable service. Great prices. You can reserve & book your Phuket Airport to Khao Lak Transfer here.
Book the transfer simply from home through our online form, without risk, because you do not pay ahead. If you need more information please visit our Frequently Asked Questions sites or contact our customer service site.
Benefits
Pay upon arrival to driver
24 hours on 7 days english speaking customer service
Low prices, no hidden costs
Child seat bookable
Direct drive to the hotel no stops
Comfortable and safe ride
Fully air-conditioned vehicles
If you are late for your flight, we are waiting for you
Customer care available via WhatsApp
Phuket Airport to Khao Lak
How to book?
Go on "Book Now Online" and reserve your Phuket Airport to Khao Lak in just 4 steps, you have the possibility to book extras too, like golf luggage, child seats or even a wheelchair or bicycle. After booking, you will receive your travel documents by e-mail within 30 minutes. You are expected directly at the terminal exit with a name board and driven to your hotel, otherwise there are no other guests. You can pay directly to the driver, you can also pay by Paypal.
Customer service
UK: +44 1223 790179 (09.00-18.00 h)
Germany: +49 5161 7092800 (09.00-18.00 h)
You read about: Phuket Airport to Khao Lak